Gary Harvey
Sr. Advisor
---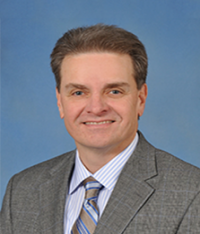 Gary is a senior IT executive with 30+ years of leadership in strategic planning, business process re-engineering, systems analysis, design, development and implementation. He has a deep understanding of the operations of large IT organizations. His expertise spans overseeing new business expansion; realizing administrative cost savings; building high-performing teams; information security: and partnering with business leaders, vendors and external stakeholders to define and deliver IT solutions that advance organizational goals and performance. He has worked in the health care industry for many years, and also for other industries.
Gary has a passion for leveraging technology and applying new perspectives in solving complex business challenges. His greatest accomplishments and most creative solutions were achieved through the creation of clear objectives and highly engaged teams of individuals, and have helped business leaders recalibrate their vision and manage expectations to overcome challenges and deliver rewarding results.
Gary has led the IT efforts supporting business expansion into Medicare Advantage, Medicaid, Consumer Defined Health and Individual Business; and modernizing the member experience for health payer organizations by building new digital capabilities and online portals. He has delivered new benefit products to individual subscribers under the Affordable Care Act through integration with the federal health insurance exchange. By deploying technology advancements and process improvements, he has brought about increased efficiencies of scale and significant savings/cost reductions in IT and Business operations. He has also championed corporate initiatives to grow/maintain jobs in SE Michigan and enhance career possibilities for the area's youth.
Gary has a B.S. in Computer Science from the University of Central Oklahoma.