Archana Kunde
Head of Human Resources, APAC Region
---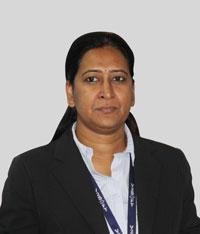 As the Head of Human Resources, Archana has the responsibility for Human Resources and Operations for V2Soft APAC region. She has more than 23 years of experience in HR, Operations, Transitions, Vendor Management and Team Management.
Archana responsibilities include leading Talent Acquisition, Human Resources, Vendor Management and Operational Management.
She has been with V2Soft since 2012 and has contributed significantly to the growth of the organization. Prior to that, Archana's experience includes Talent Acquisition, HR Operations, Project Management / HR Transitions. She also has lead larger teams at Nokia, Honeywell and GE Capital. Archana is also a member of the V2Soft Management Committee.
Archana is currently based out of Bangalore, India. She holds a Post Graduate in Computers from Osmania University and Bachelor's Degree in Commerce from Kakatiya University.